Hey Little Dude,
We are so behind on your monthly posts. I'm really sorry about that. Things are pretty busy here at Chez Schindler. We just posted a year in pictures of your second year, so here I'll just post more pictures of your last couple of months.
You're really not a toddler anymore. You're much more sure footed than you were just a few months ago. You try very hard to keep up with the big kids and you're able to for the most part.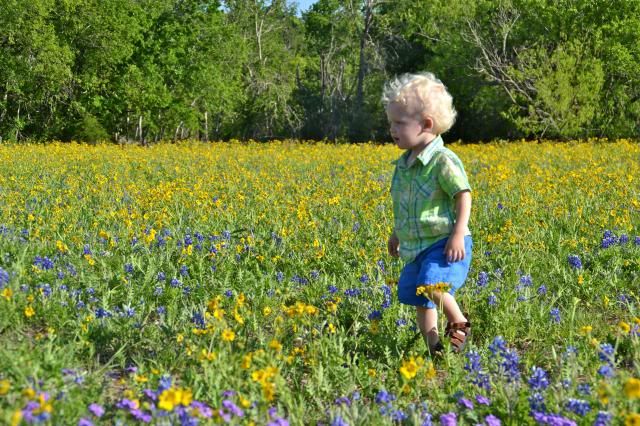 We've gone on lots of trips since we posted last. We went to Louisiana to visit Uncle Dan, Aunt Dawn, Parker and Bennett. We also flew to Ohio for your Great Grandpa McVicker's 90th birthday. You met lots of our family that you had never met before. In July you flew with Daddy to Washington for his family golf tournament and then you guys met me in Nevada to see the Kramers and to go on a camping trip with a bunch of my college friends and their families. Phew, we were busy!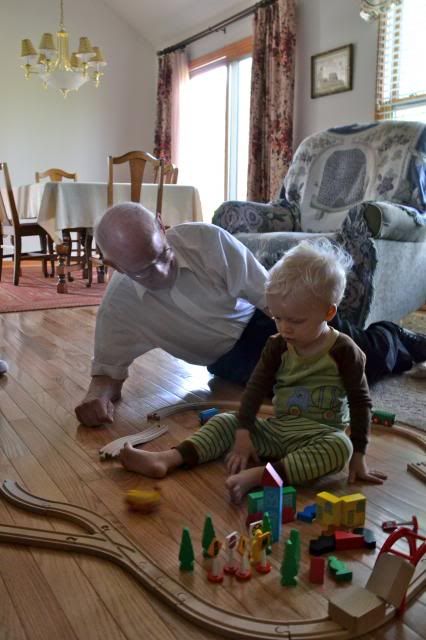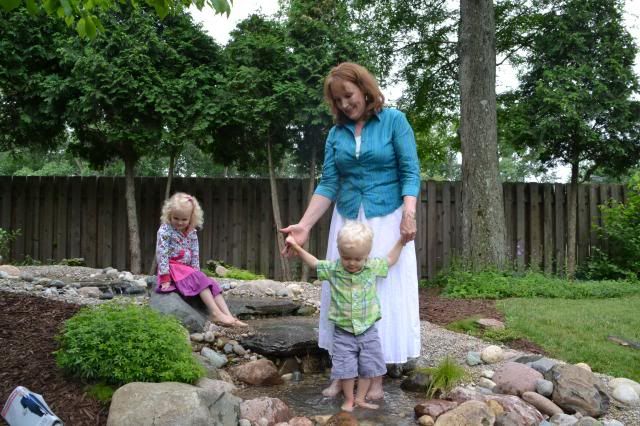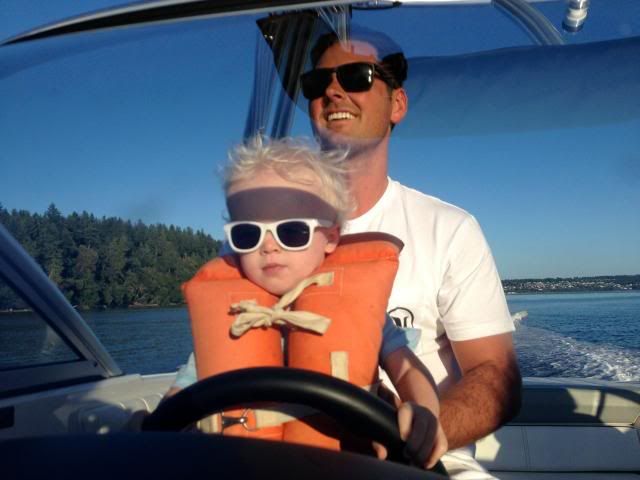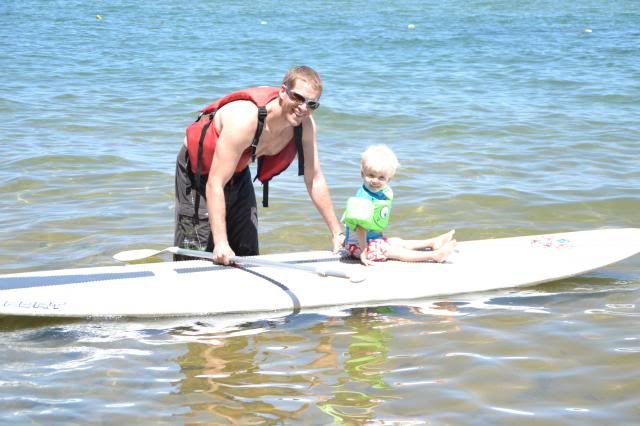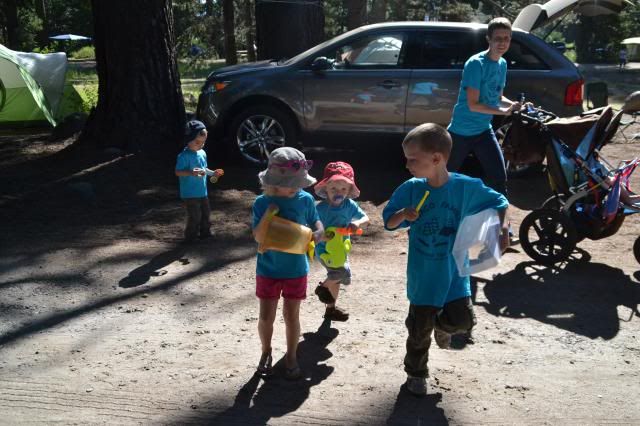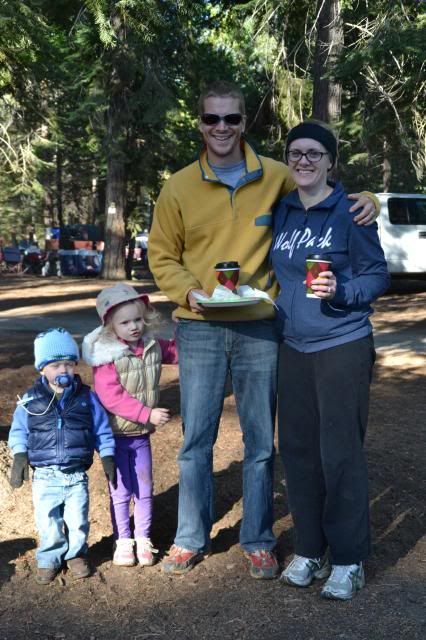 I think the biggest difference between now and our last monthly post is how much you are talking. You speak in complete sentences and you are very funny. Some of your favorite things to say are "I do it by myself!",  "I need help!" and "I'm hungry". You are ALWAYS hungry. Unless it's meal time, and then you usually don't want to eat. Your favorite food is fruit. You like all fruit, but cantaloupe is probably your favorite. You also love spaghetti and pretty much anything full of carbs and cheese.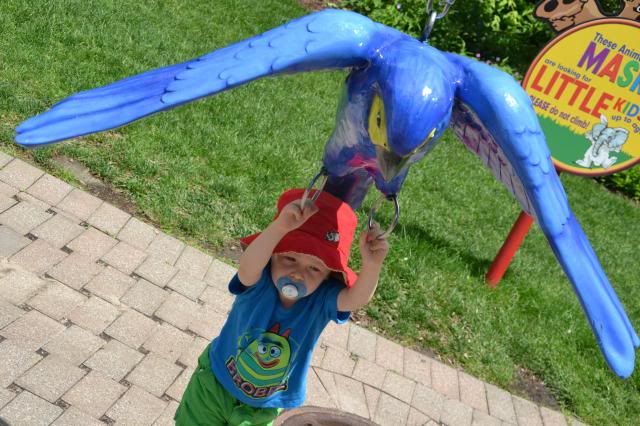 You are getting to be a pretty big boy. You don't take bottles anymore, although you still love your "ba" (pacifier). We'll work on dropping that habit in the next couple of months. You sleep in a big boy bed now and you usually sleep through the night. Most of the time you even lay down awake and go to sleep all by yourself.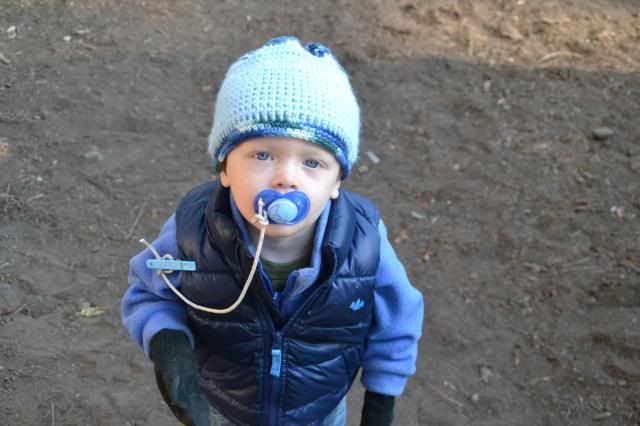 You have lots of likes and dislikes now. You love rocket ships, airplanes, helicopters and pretty much anything that can fly. You love balls, bikes and scooters. You love accessories like hats, shoes, bracelets and necklaces. You are not a fan of toys that make noises and move by themselves. You don't like dogs other than Pilot. You're a real little kid now, not a baby at all.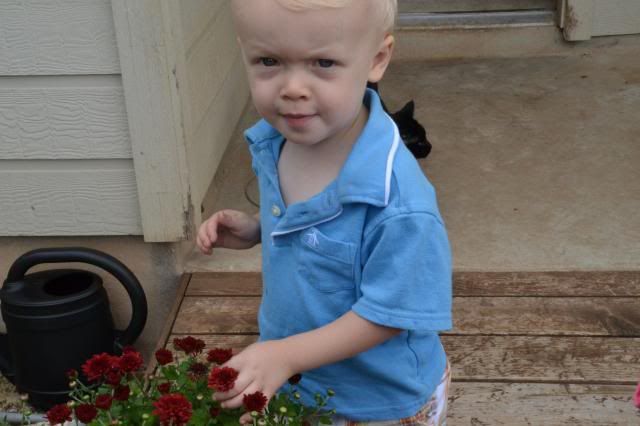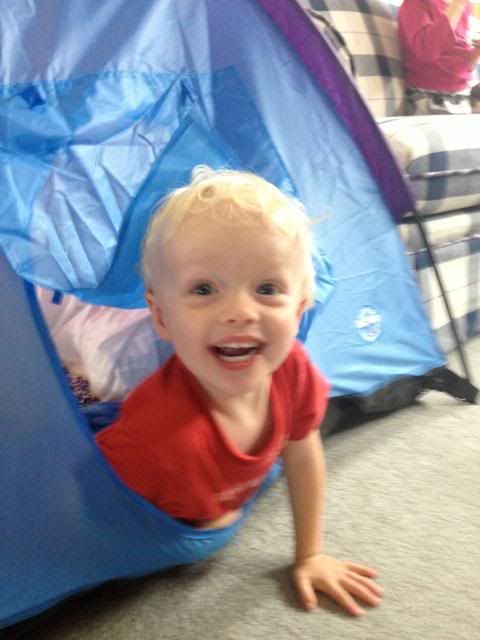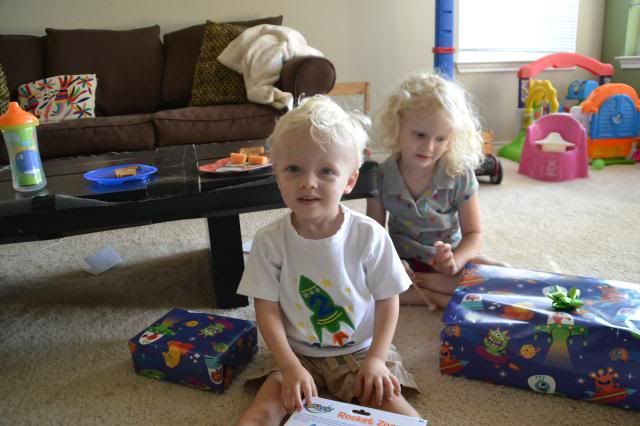 Daddy has to work today, so we'll be celebrating your birthday with a big rocket ship party on September 7th. We'll try to make a post with all the pictures of that special day. We love you so much, Macky. You are so much fun and you light up all of our lives. Happy Birthday!
Love,
Mama